Seasonal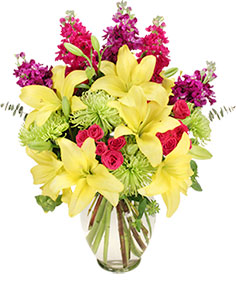 The sizzling summer sun is here to stay! Enjoy it safely inside with the addition of bright and cheery summer flowers. Send sunflowers, golden-yellow daisies, princess-pink carnations, or any other summertime favorite. You deserve a fun summer treat, and flowers are 0 calories! Need to send flowers to a friend or loved one out of town? No problem, AMY'S FLORIST in Tuscaloosa can help! Simply stop by, give us a call or shop online, AMY'S FLORIST is glad to help!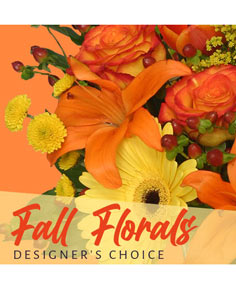 AMY'S FLORIST captures the essence of the autumn harvest with their colorful fall flower arrangements. Radiant reds, rustic browns, and golden yellows are all perfect for this season. Having a party or get-together? Nothing adds more to a room than a festive fall arrangement. It's the perfect coversation starter! Whether you want to send as a gift or keep for yourself, AMY'S FLORIST can help with any type of fall flower arrangement!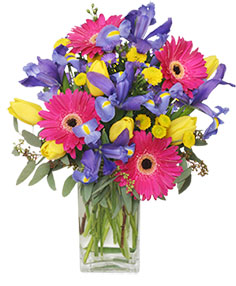 Tulips have arrived for spring and Amy's Florist has them in every color. Send red tulips, white tulips or pink tulips or even a tulip plant to someone special today!
You deserve a springtime reward. AMY'S FLORIST will design a glorious bouquet of spring flowers for your Tuscaloosa, AL home. Bring in the spring sunshine with a vase of daffodils. Capture the fresh breeze of a spring day with a basket of flowers. Celebrate the simple pleasures of spring with blue iris, pink gerbera daisies or rosy tulips. Feel the day's delight with spring flower arrangements.
Everywhere you turn in Tuscaloosa, AL the revival of spring is felt; but AMY'S FLORIST has a charming collection of spring flowers waiting to brighten your day. Treat yourself or someone else with the fancy-free feeling of spring flowers.